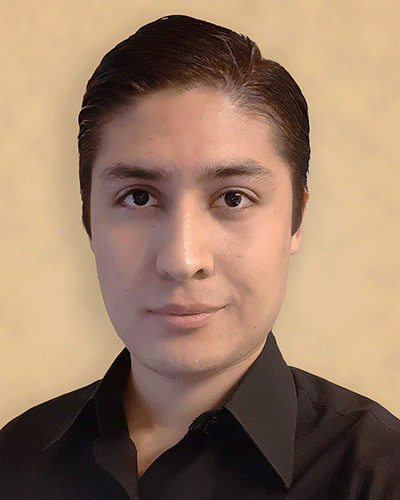 Experienced Engineer and Business Development Self-Starter to Lead Growing Electronics and Baking Industry Sales in Mexico, Central and South America
September 6, 2022 – ECD announced today that Oscar Gomez has been named the company's Latin America Sales Manager, effective immediately. This is a newly-established position due to ECD's growing sales volume in the region and the expectation of continued manufacturing expansion throughout Latin America. Gomez brings a wealth of industrial oven process and thermal profiling optimization know-how and will work closely with ECD's representatives and distributors to support the company's baking and electronics industry customers in the region.
"From personal experience, I understand how important our thermal profiling tools are for getting the most out of a process and producing high-quality products," explains Gomez, who leveraged ECD profiling and verification tools in a previous position. "We engineer smart technologies that bring value to customers' operations – whether solving a yield issue, improving reliability or reducing overall operational costs. I look forward to being the go-to resource for our Latin American customers and winning new business by being a solutions provider."
Before joining ECD, Gomez, a mechanical engineer, worked with leading bakeries and industrial manufacturing operations throughout Mexico. In addition to engineering roles, Gomez has also held positions in R&D and, most recently, oversaw sales and technical service efforts for Draxon, which specializes in combustion oven optimization
and repair solutions. While at Draxon, Gomez relied heavily on ECD's M.O.L.E.® thermal profiling technology to characterize industrial oven processes and troubleshoot failure root causes.
"Oscar is a welcome addition to the ECD team and has been training in our corporate headquarters since early this year," shares Tara Fischer, ECD President and CEO. "He is an experienced engineer, is smart and inquisitive and will be a trusted partner for our Latin American customers and external sales representatives. We are delighted to have him on board!"
As Latin America Sales Manager, Gomez will oversee business development efforts in the region and, as he is fluent in Spanish and English, will spearhead the creation of Spanish-language ECD resources to make it easier for customers to understand the company's informational content. Gomez, who holds a Bachelor of Mechanical Engineering degree from the University of Nuevo León in Monterrey, MX, will be based in Houston, TX. He can be reached via email at oscar.gomez@ecd.com.
---
Except as otherwise noted, all marks used herewith are trademarks and/or registered trademarks of ECD and/or its affiliates in the US and elsewhere
About ECD
Founded in 1964, ECD is recognized worldwide for its leadership and expertise in thermal monitoring and analysis technology and, more recently, for its development of intelligent dry storage systems. Based in Milwaukie, Oregon, the company is a pioneer in the design, development, and manufacture of advanced in-transit thermal profiling systems and software used to monitor and analyze process temperatures in various industries including electronics, solar and baking, among others. Well-known for its data-rich software expertise and robust hardware functionality, ECD leads the industry for innovative measurement and safeguarding systems. For more information on ECD and its products, visit www.ecd.com.
Media Contact:
Laura Sims
Sims Communications, Inc.
(o) 770-829-4757
(m) 404-661-0348
laura@simscomm.com