Banner – MOLE EV6 (1)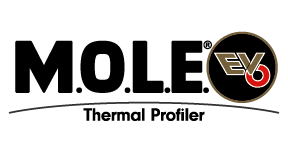 AN EVOLUTION IN THERMAL PROFILING
With a revolutionary new design, M.O.L.E.™ EV6 brings deep data collection and touch screen convenience to thermal profiling.
Banner – What's New (1)
Keep up with all the latest news from ECD! New products, new personnel, new publications.
Banner – OvenSENTINEL (1)

REFLOW MONITORING
RE-IMAGINED WITH OVENSENTINEL™
OvenSENTINEL™ is a scalable system that offers enhanced continuous reflow process monitoring for higher product quality, trusted traceability, and confident automation.
Banner – Events (1)
Want to connect with ECD's team in person? Find out where you can catch up with our team and see our products in person.
Banner – SmartDRY (1)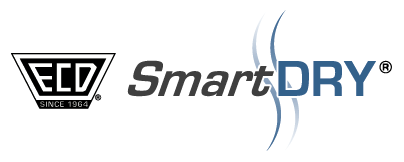 Concerned about component moisture due to supply chain slowdown? Check out SmartDRY™ for moisture sensitive devices.
Industries
Electronics Manufacturing
ECD manufactures a variety of measurement instruments to accurately monitor time and temperature variables in electronics manufacturing processes and ensure machine quality management.
Commercial Baking
Portable data acquisition systems and in-process sensors help establish and maintain quality, throughput, product consistency and regulatory food safety compliance.
Industrial & Process Heating
Industrial operations that incorporate ovens, furnaces and heat treating processes require tight control of time and temperature to ensure in-spec results.
Solar
Managing thermal processes during solar wafer/cell production can have a direct impact on cell efficiency in the field. Temperature Ramp Rate, Hold Time (Dry Time), Time above Temperature, Peak Temperature and cooling rates must be optimized .
Solutions
Thermal Profiling
---
Thermal profiling is the recording of time and temperature throughout a thermal process – most often to measure exposure within an oven. Used in many industries, thermal profiling collects data on a product's thermal transformation experience, which is then analyzed to optimize complex process settings and conditions to ensure quality results.
Machine Quality Management
---
Making sure thermal processes operate within spec encompasses several elements, with one of the most critical being equipment function. Leveraging independent tools – as opposed to equipment supplier systems — to confirm machine performance is the ultimate second opinion.
Continuous Monitoring
---
Modern manufacturing demands continuous process oversight and data-informed action to deliver quality, reliability, traceability, and profitability. Where a few key data points were once adequate, today's complex manufacturing environments require dynamic, customizable supervision of multiple process parameters – all in an open architecture protocol.
Dry Storage
---
ECD's user-friendly, high-performance humidity-controlled storage cabinets provide a safe environment for electronic moisture-sensitive devices (MSDs), 3D printing materials, and a host of other applications where moisture can reduce product quality.
Product Spotlight
An evolution in thermal profiling
With a revolutionary new design, M.O.L.E.™ EV6 brings deep data collection and touch screen convenience to thermal profiling. The traveling thermal profiler allows configuration, measurement and data analysis right on the device – providing immediate actionable information, saving time and reducing the requirement for intensive operator training.
ECD Insider
knowing is good. knowing first is better.
By becoming an ECD Insider, you'll have access to trusted information as soon as it becomes available. Whether it's a product launch, breaking news, informative webinars or access to free training, ECD Insiders will always be the first to know.
Subscriber Benefits
Special product offers and discounts
Priority dissemination of ECD news
Input on important development initiatives
And much more….
Newsletters
Industry Papers
Webinars
Education Courses
Special Promotions
Surveys