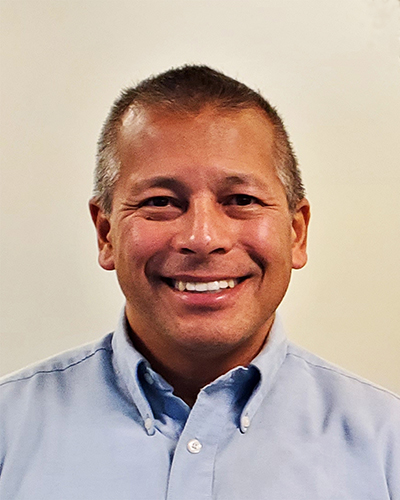 Experienced Engineer and Physicist, Michael Pliska, takes the Engineering Helm at ECD as Company Sets Course for Major Business Growth
November 15, 2022 – ECD today announced that it has hired Michael Pliska as its new Director of Engineering, supporting all product lines and market sectors. Pliska, who brings impressive credentials to the role, will leverage his extensive experience in mechanical engineering, software engineering and business management to implement systems that streamline development, capitalize on digital capability, and continue to offer ECD customers user-friendly process control technologies. The company is modernizing its entire thermal profiling, dry storage, and machine quality management product line-up. Pliska will oversee all engineering aspects — from major ground-up NPI to more efficient revisions that improve manufacturability and reliability.
Before ECD, Pliska held several engineering management roles with companies in the automotive and bio-science markets. His previous responsibilities, as well as his physics research and coursework, focused on instrumentation innovation, making him the perfect candidate to head ECD's Engineering department. Pliska looks forward to significantly contributing to the company's ambitious new product development initiatives and leading the effort to centralize and formalize all engineering documentation.
"The Director of Engineering role at ECD was precisely the type of position I was hoping to find," shares Pliska. "I've become accustomed to working at companies that lead in
their respective product classes, and I'm thrilled to have landed at another organization where this is the case. Having worked at large and small firms managing engineering teams of all sizes, I hope to leverage my experience with the Taguchi method of quality engineering and integrate that into the uniquely agile and responsive approach found with smaller, more nimble businesses. Being able to oversee both the engineering management side and the technical elements of embedded controls and rugged electronics is the ideal role for me. I have found that at ECD.
ECD President, Tara Fischer, is confident Pliska is the right person to execute ECD's product growth initiatives. "We are set to launch a revolutionary new thermal profiling product in January 2023 and plan to keep our foot on the gas," says Fisher. "Michael will be instrumental in helping us bring robust, innovative technology to market in an expedited fashion. His skill set is exactly what we were seeking, and we know his expertise will enable excellent results for ECD and our customers."
Pliska holds a BS in Mechanical Engineering, an MS in Physics, and an MBA from Portland State University. He is based in ECD's Milwaukie, Oregon headquarters.
---
Except as otherwise noted, all marks used herewith are trademarks and/or registered trademarks of ECD and/or its affiliates in the US and elsewhere
About ECD
Founded in 1964, ECD is recognized worldwide for its leadership and expertise in thermal monitoring and analysis technology and, more recently, for its development of intelligent dry storage systems. Based in Milwaukie, Oregon, the company is a pioneer in the design, development, and manufacture of advanced in-transit thermal profiling systems and software used to monitor and analyze process temperatures in various industries including electronics, solar and baking, among others. Well-known for its data-rich software expertise and robust hardware functionality, ECD leads the industry for innovative measurement and safeguarding systems. For more information on ECD and its products, visit www.ecd.com.
Media Contact:
Laura Sims
Sims Communications, Inc.
(o) 770-829-4757
(m) 404-661-0348
laura@simscomm.com