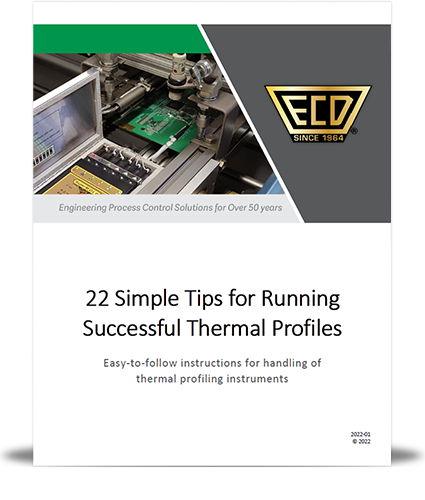 Want to be notified of news like this? Become an ECD Insider and be in the know first.
22 Simple Tips for Running Successful Thermal Profiles
Easy‐to‐follow instructions for handling of thermal profiling instruments
Overview
This document provides an easy step‐by‐step guide to help deliver good thermal profiles. Even for a seasoned operator or engineer, it's easy to forget the little things that can impact the process. Take the time to engage in this quick read; these tips can help you.
Key Benefits
Avoid re-running profiles or rebuilding boards due to damage during profiling.
Eliminate practices that may impact the long-term quality and reliability of PCB assemblies.
Protect operators and engineers from injury.
Maintain good practices for thorough, accurate profiling.